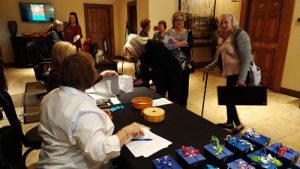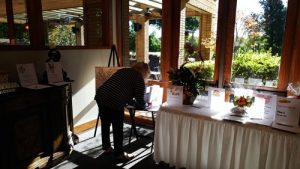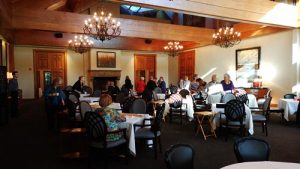 Fall Games Day is a fundraising event set during the month of October.  Games Day will be held at Hollytree Country Club on a date October 23rd, 2019 from 10:00 a.m.-3:00 p.m.  This function provides a venue to play games of the participants choice, primarily featuring Mah Jongg.  A full buffet is provided and AAUW Tyler members work on gathering items from local businesses for a silent auction that day, with AAUW Tyler Interest Groups providing "baskets of goodies" to bid on as well.
Fall Games Day offers an opportunity for both AAUW Tyler members as well as others in the Tyler community to come together for a fun-filled day that also highlights AAUW's mission and fundraising goals.  Proceeds from Games Day go to fund AAUW Tyler scholarships to young women graduating from area high schools and Tyler Junior College as well as proven scholars from UT Tyler and Texas College.
.
For more information, contact one of our Games Day Chair, Jeanne Henderson.
Sponsorship opportunities available!
AAUW Tyler holds a Silent Auction as part of our annual Games Day. All proceeds from the Silent Auction are used exclusively for scholarships for local high school and college women.